Cheapest and hottest LCD speedometer for Toyota Prado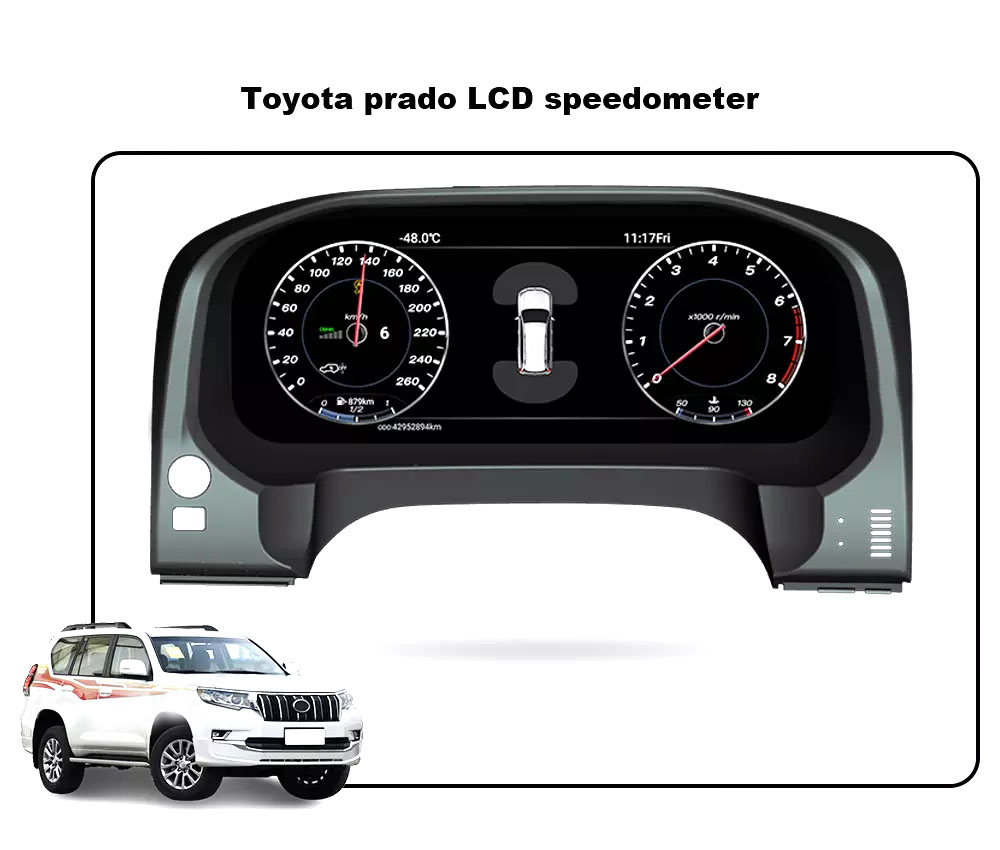 Malfunction Indicator Lights to Remind Drivers, Ensure Smooth Driving Experience
Item

LCD panel
original panel
Display
Full LCD
Partial LCD
screen
4 UI styles
Monotonous screen
night vision
1080P
❌
GPS navigation
✔
❌
Network connection
✔
❌
Tire pressure
✔
❌
Entertainment
✔
❌
Multi-languages
✔
❌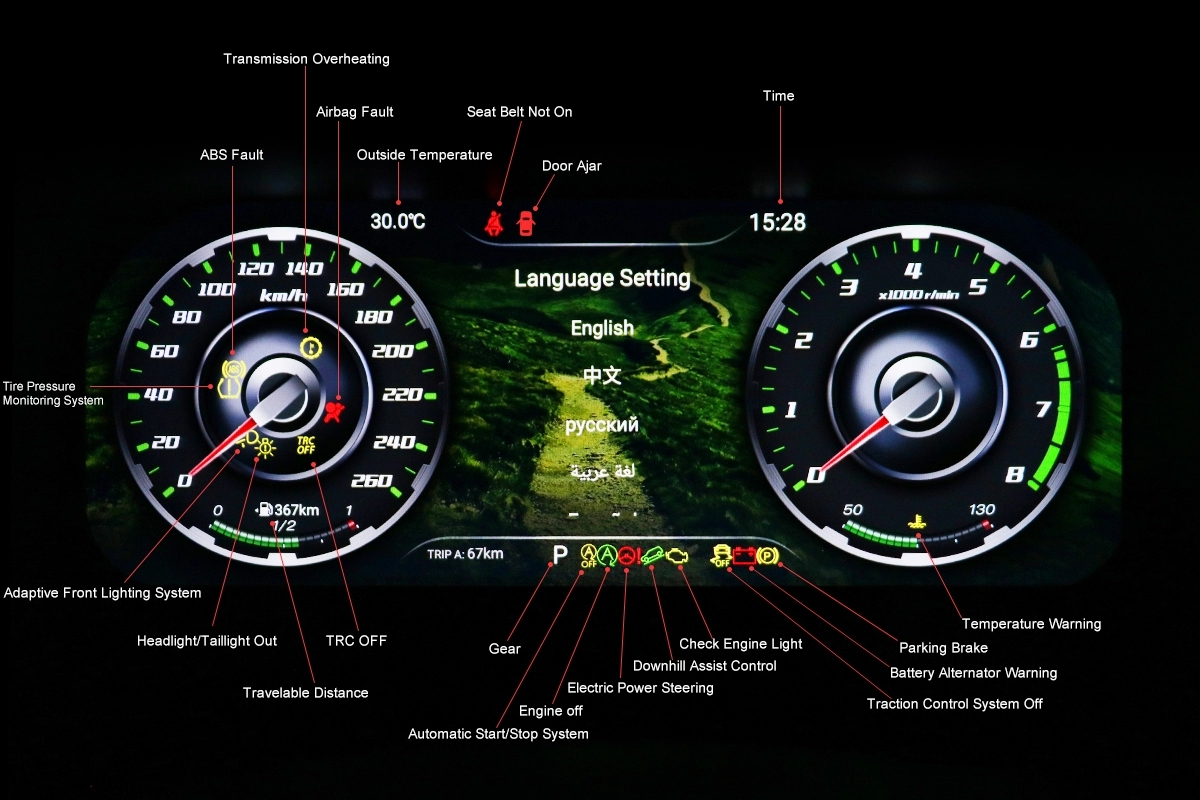 Comprehensive Car Data on its HD screen, Well command the vehicle Information





1080P, Full-color Night Vision, Greatly Improve Night Driving Safety

* Display 1080P, full-color image while driving at night, obtain much better visual effects.

* The camera captures 360°wide-angle vision, present a broader view of the road.
* 9-inch night vision display screen will not cause eye strain, easily get the road situation.



In-built GPS System,Provide Accurate Positioning and Navigation
*Just enter an address, it will show you directions and plan your route in real time.
*Download the map , it will head to the destination intelligently without network.
*With voice navigation,you can hear the route, causing less distraction.





Listen to Music or Watch Movies While Resting, Enjoy the Relaxing Moment
*Connected to network, search and listen to music freely.
*Import video into this system through USB, watch movies on its 12.3" screen.



Non-destructive Install, the Coolest Addition to a Prado Interior
*Read and keep original vehicle data, all valuable information is saved.
*Steering wheel controls, much more convenient to use.
*The whole installation process takes less than half an hour by yourself.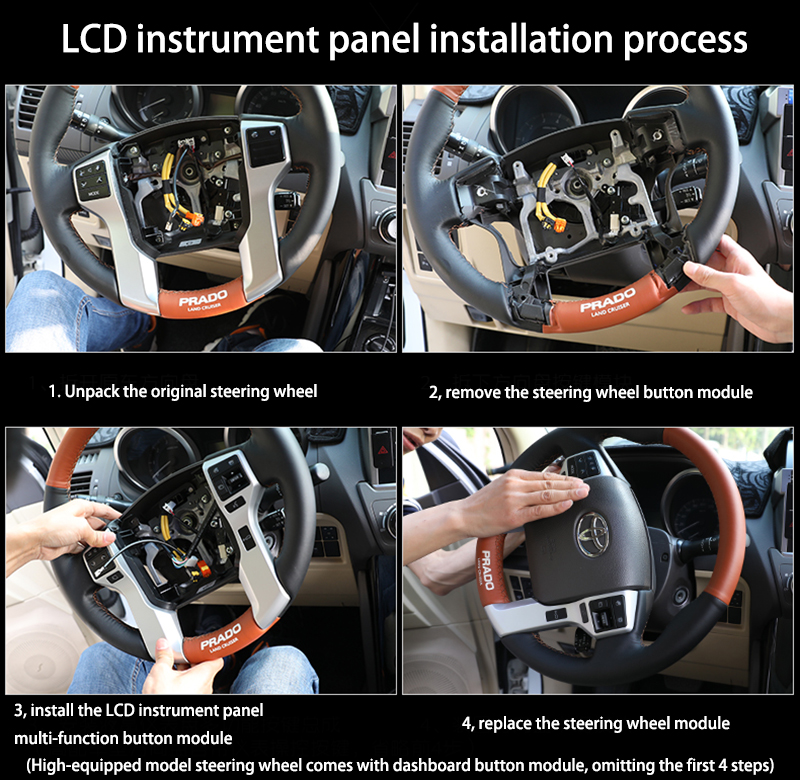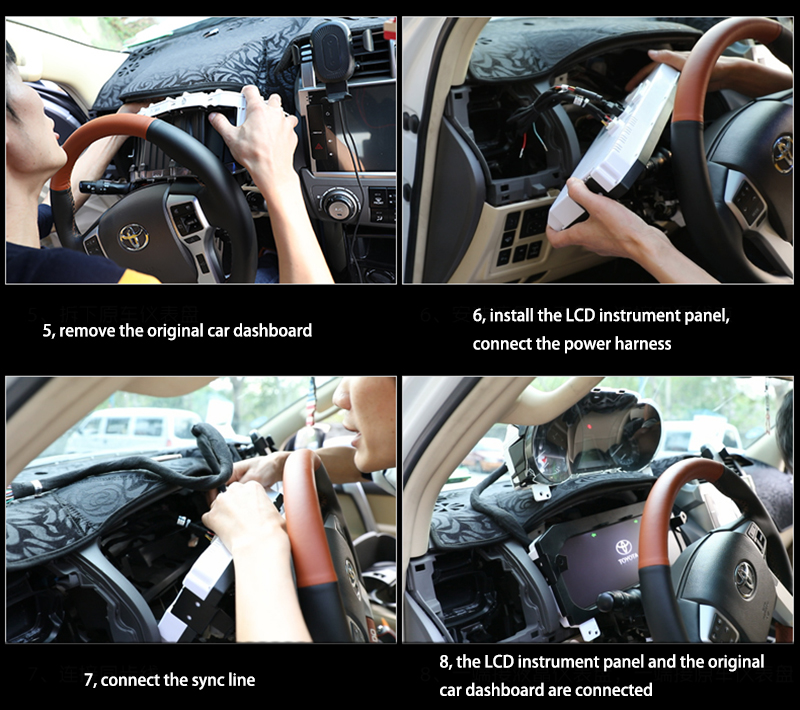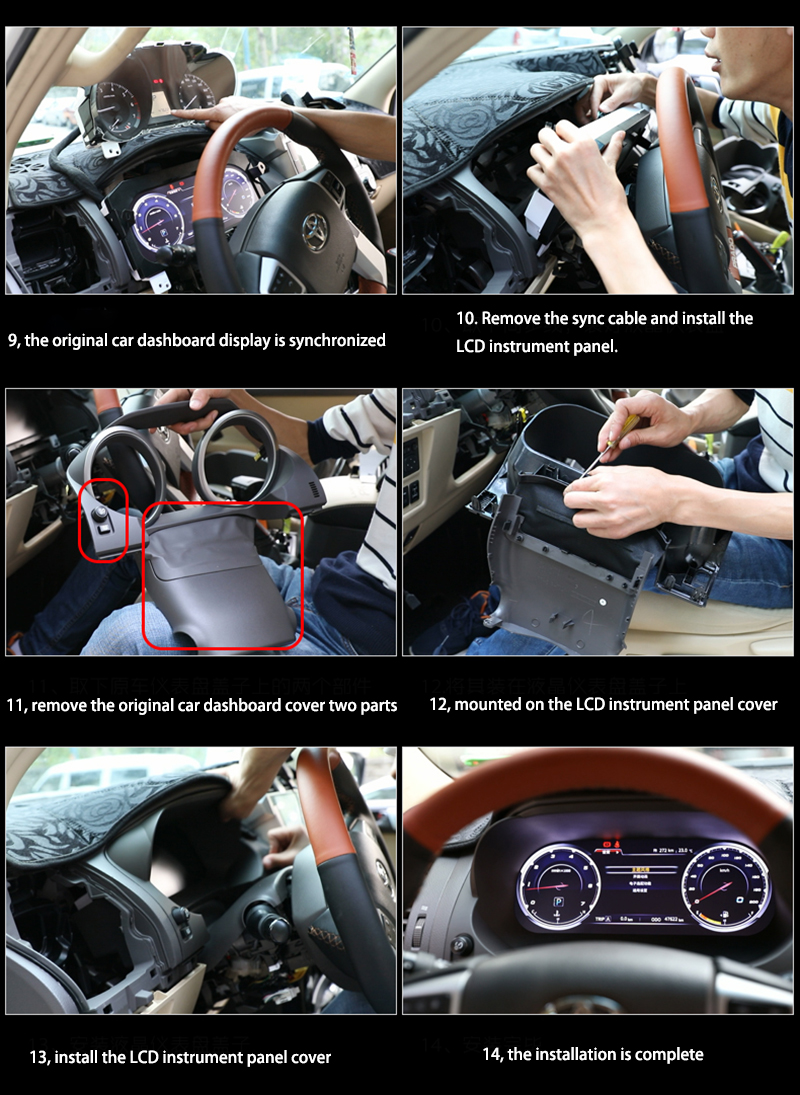 Cheapest and hottest LCD speedometer for Toyota Prado